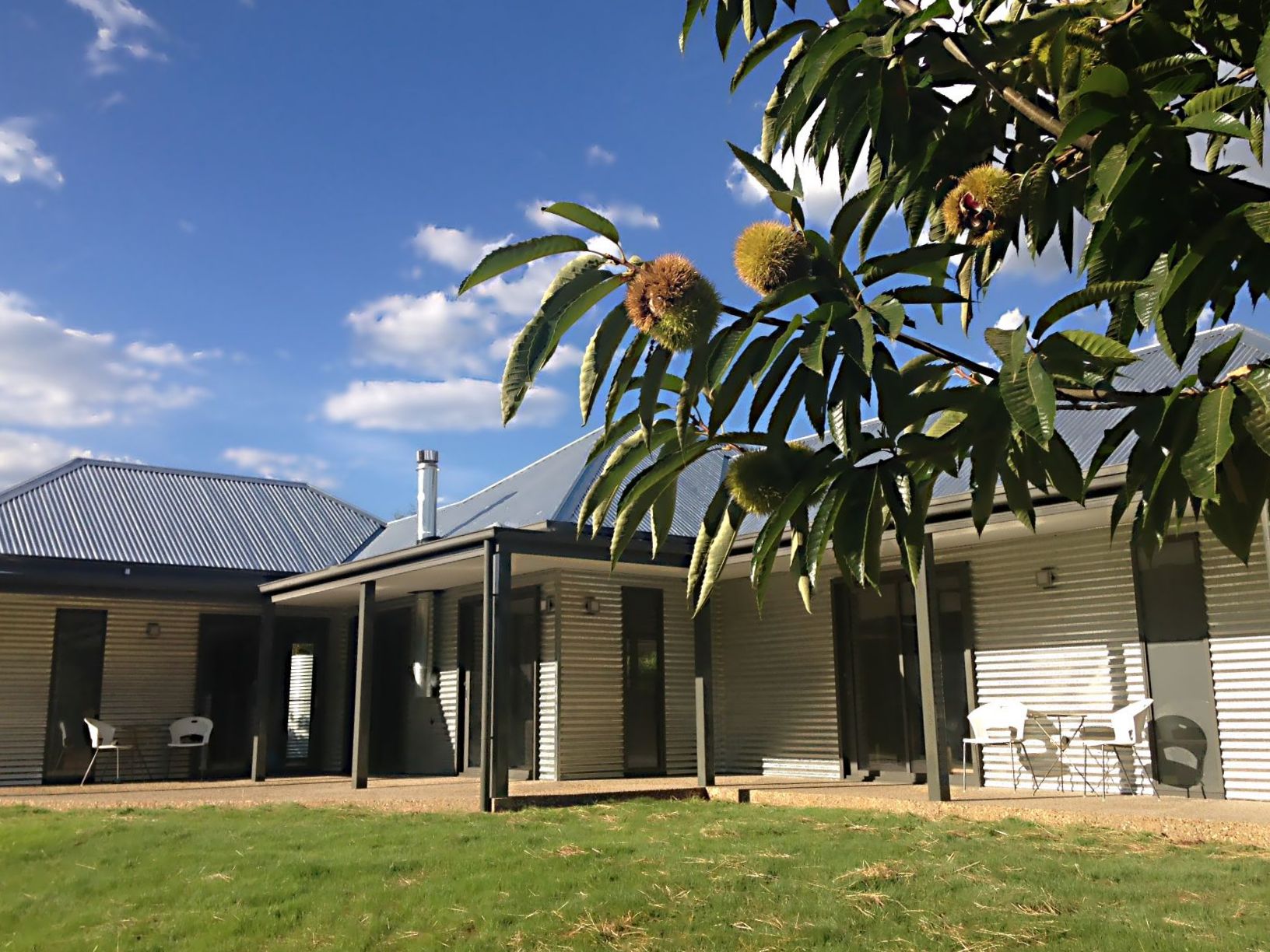 What Our Guests ARE SAYING about 3 Bells alpine cottage
"Better than we could have imagined and can't wait to go back!" - Jessica, March 2019
"Fantastic!!! The whole property was simply amazing and the hosts are wonderful to deal with. They thought of everything!" -Juanita, January 2019
" Every little detail has been taken care of. This house is truly spectacular. " - Paula, November 2018
"3 Bells Alpine Cottage was exceptional. More than a home away from home. Wish we'd stayed longer." - Catherine, June 2018
"Wandiful! 3 Bells Alpine Cottage. The location was wonderful, we had stunning views of the mountains from our front porch." - James and Liz, April 2018
" Home away from home!" = Geetanjali (HK), April 2018
"What a wonderful place for a special getaway - just perfect!" - Berneice, April 2018
"The truly perfect getaway". - Kymberlie, February 2018
"It was the best of times for our overseas visitors" - Trevor, January 2018
"The cottage was presented perfectly. There was everything and more than we ever expected," - Faye, October 2017
"Beautiful inside and around" - Jo, September 2017
"Great location and beautiful accommodation. Will definitely recommend" - Shiraz, August 2017
"the place is simply wonderful! - John, May 2017
"Fantastic property, fantastic location. We will definitely be back!!" - Lisa, January 2017
"Perfect property, beautifully designed with quality fittings. Glorious views. Better than any hotel!" Gregory, November 2016
"10/10" - Shane, September 2016
"Amazing mountain view" - Maunik, September 2016
"The cottage was absolutely gorgeous. Clean, beautiful location. Breakfast hamper was yummy. Bathroom was gorgeous." Sharon, August 2016
"Wow!" - Ajay. July 2016
"... so much thought had been put into the property; it was amazing!!" - Tayla, July 2016
"...it was warm and welcoming with a beautiful log fire alight and a big bowl of fruit on the table - perfect!" - Michele, June 2016
"We loved EVERYTHING about our stay. Such a beautiful cottage in a beautiful location. I wish I could have found time to soak in the amazing bath. We will definitely come back!" - Jamie, May 2016
"So modern and very clean. Your place is absolutely beautiful.we are blown away." - Amanda, April 2016
Luxury self-contained accommodation in the heart of the scenic Alpine Valleys region OF NORTH EAST VICTORIA
3 Bells Alpine Cottage is a private retreat in the small village of Wandiligong. Offered as a two bedroom, self contained home, or as a single bedroom, self contained home. 3 Bells Alpine Cottage boasts open plan living, a full kitchen, and stunning views of a dramatic mountain landscape, and the right combination of comfort and style for a refreshing weekend away or short stay.
A complimentary breakfast hamper is provided upon arrival to ensure your first morning is completely care free. In the cooler months you will be welcomed by the warmth of the wood fire. 3 Bells Alpine Cottage provides spacious accommodation for a maximum of two couples (or 4 people but the king sized beds cannot be reconfigured), and well behaved pets are welcome at no additional cost (please check via the Contact page that we can accommodate your pet).
3 Bells ALPINE Cottage
Fully self-contained, 3 Bells Alpine Cottage is your home away from home and features:
one or two spacious bedrooms with king sized bed,

a private luxury en suite for each bedroom,

a full kitchen with all necessary cooking and dining utensils,

an open living and dining area,

a garden area with mountain outlook,

a secure pet enclosure,
a large covered verandah,

under cover car parking,

reverse cycle air conditioning,

a cosy wall hung wood heater,

laundry facilities.

Ski gear drying room and secure bike storage,

free WiFi, Netflix on a UHD TV and

a breakfast hamper upon arrival.
Close to the popular tourist destinations of Bright, Porepunkah and Mount Buffalo, Wandiligong has much to offer. This charming little village is nestled in a valley and is brimming with historical significance and tranquility. Easy access to the nearby ski resorts. Take a stroll or easy bike ride through the numerous tracks to explore the mining past, or taste the local fresh produce. Easy access to the bike path that takes you to the Wandi Pub or to the numerous Cafes of Bright or the Bright Brewery. For the more serious rider, the Mystic MTB park is just down the road, or attempt the hill climb challenge of the 3 Peaks, Tawonga Gap, Falls Creek and Mt Hotham.